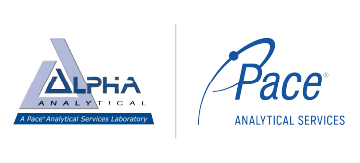 In the past year, Pace® has added several labs and service centers in the region, giving customers the convenience of over 40 locations. "Customers want great service and convenience. Pace®, together with Alpha Analytical, further amplifies our ability to honor customer commitments and exceed expectations."
Alpha Analytical, LLC, now part of Pace, has provided full-service environmental laboratory solutions for the most demanding industrial and commercial applications in the U.S. and abroad. Our core services include air, water, and soil analysis, with particular expertise in the highly-specialized fields of emerging contaminants, sediment and tissue analysis and petroleum forensics.
For decades, Pace® people have been committed to advancing the science of the pharmaceutical and biotechnology industries in our Life Sciences laboratories and supporting businesses, industries, consulting firms, government agencies, and more through our Analytical Services laboratories. Pace® offers local–level service backed by a national laboratory network.
With the talented team of Alpha Analytical now part of Pace® Analytical Services, we will work together to advance science through innovation, ensuring all who need it have access to a trusted lab services partner.