At the heart of what BCONE does is its support of the next generation of brownfield practitioners. In 2018, we started a brownfield scholarship fund in honor of Charlie Bartsch, a long-time member of BCONE. Charlie was one of the nation's passionate voices for promoting the importance of brownfield remediation and redevelopment.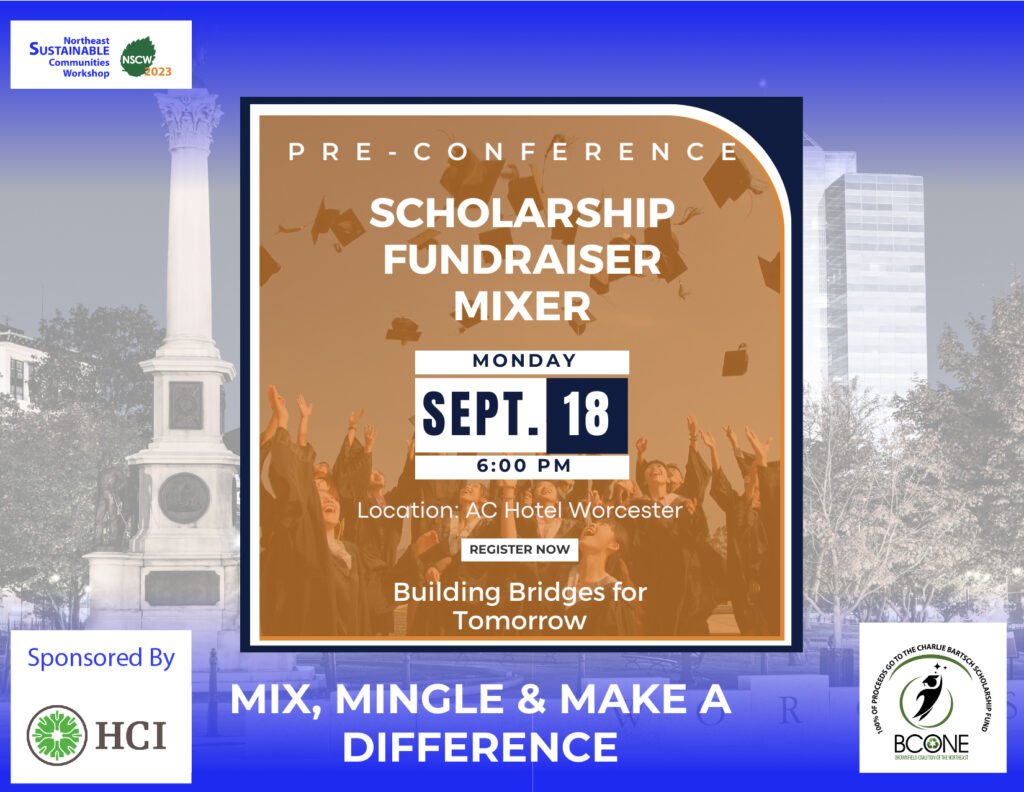 Come Mix, Mingle & Make a Difference at our pre-conference scholarship fundraiser mixer on the Monday night before NSCW kicks off. This special event is dedicated to raising funds for the future of brownfield redevelopment.
The evening will be filled with opportunities to network with fellow attendees, share ideas, and contribute to a meaningful cause. Your participation will make a significant impact on the lives of scholarship recipients.
Tickets are only $55 and all proceeds from this event will directly benefit the Charlie Bartsch Scholarship Fund, supporting students in their educational journey.
Additionally, Maria Coler from Hydrotechnology Consultants, Inc. has donated mugs that will be given to anyone who donates $50 or more.
Don't miss this opportunity to connect, contribute, and create an impact. Register today!