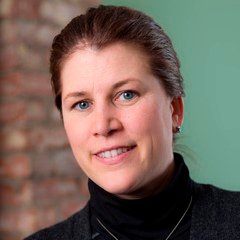 Registered environmental engineer with 22 years' experience in site assessment, hazardous waste investigation and remediation, and feasibility studies. Ms. Sullivan's experience with a diverse combination of projects and clients – including developers, insurance companies, government DOT and DOD agencies, and state and local municipalities – has provided her with a thorough understanding of hazardous waste impacts on property acquisitions and site development, including property screening/characterization, liability/risk assessment, construction contractor health and safety issues, permitting requirements, materials management, regulatory interface and remediation alternatives.
Ms. Sullivan is dedicated to the growth and success of the Baltimore Civic Works B'More Green Job Training Program and for the past decade has volunteered as an instructor during training sessions, covering various topics including Phase I ESAs and Phase II ESAs.
Ms. Sullivan's experience meets the definition of an Environmental Professional as defined in §312.10 of 40 CFR 312 for the performance of Phase I Environmental Site Assessments (ESA) and as a Phase II Assessor for the performance of Phase II ESA under ASTM E1903-11.