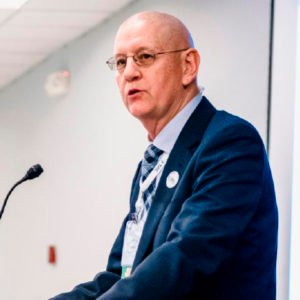 Long time brownfield champion and BCONE Treasurer, Geoffrey R. Forrest passed away suddenly on January 8, 2020, at his home.
Geoff embodied the regional benefits of BCONE by providing technical reviews for brownfield redevelopment projects in New Jersey, New York, and Pennsylvania.
In addition to his work as Treasurer, Geoff contributed greatly to the direction of BCONE. He and his firm, Dresdner Robin, enthusiastically supported BCONE's Northeast Sustainable Communities Workshop. He had a great passion for brownfield redevelopment and dedicated his career to helping develop contaminated properties. His legacy will live on with our organization.
Geoff was a courteous gentleman and a top-notch environmental professional who gave freely of his time. Geoff had a way of calming contentious situations and had a delightful laugh.
Geoff has been named winner of BCONE's 2020 Outstanding Individual Achievement Award.